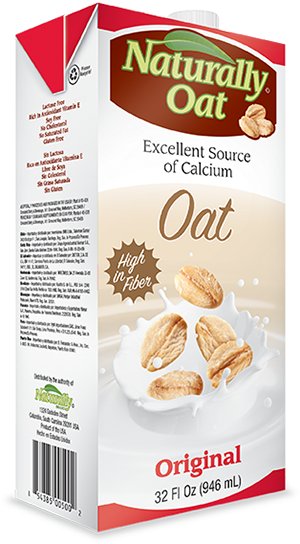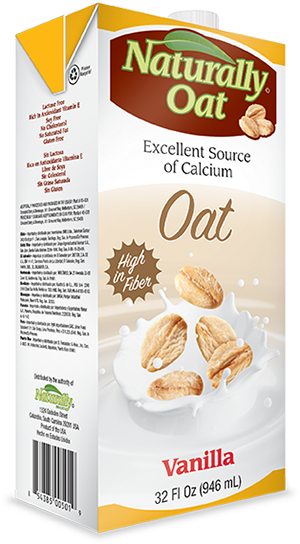 Try Them All!
Taking the world by storm over the last couple of years oat milk surged in popularity. You've probably seen it at your local market or favorite coffee shop. It is no surprise given that this is one of the creamiest dairy-free milks with just the right amount of sweetness and perfect for those with nut sensitivities, and is made in our original and vanilla flavors. Its rich, neutral taste and dairy-like consistency make it a perfect dairy milk substitute, and it's also one of the most environmentally friendly options out there. Dairy milk has long set the standard for taste, but it's been known to have a negative impact on the environment. Now that oat milk has pretty much met that taste standard, it's time to do away with dairy milk for good. We dare you to try it out – we're sure you will love it like we do.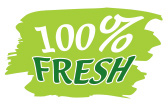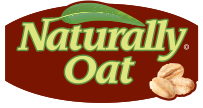 What Is Oat Milk?
The latest craze in the dairy-free milk department is oat milk. In fact, with a quick search for "oat milk near me," you'll likely get results that bring up all kinds of choices at your local grocery store.
This type of milk is the perfect substitute for dairy milk as it's virtually allergen-free and has the same creamy, smooth consistency as cow's milk. It also has a deliciously sweet, yet not overpowering taste. For those who are allergic to nut milk or dislike the taste of nuts, this milk may be your new best friend.
Oat Milk Ingredients
Many people who become familiar with this type of milk assume that the oat milk ingredients list must be long. After all, it must be a complicated process to turn oats into milk, right? Wrong! It's actually quite simple.
It's made with just two main ingredients: oats (steel-cut or whole groats) and water. Naturally Brand's version also contains some additional vitamins and minerals to fortify the milk and provide you with the most well-rounded and delicious beverage possible.
Naturally Brand offers our milk in two flavors, original or vanilla. We may even add oat milk chocolate to the mix down the road!
How's it Made?
You may be scratching your head thinking "how do you turn oats into milk?" It's simple. It starts with steel-cut oats mixed with water and allowed to soak. Then, the moistened oats are put into a blender and blended. Lastly, the mixture is then strained through a cheesecloth or special nut milk bag. 
The result is a rich, creamy liquid or "milk" that's packed with natural nutrients like protein and fiber. This milk tends to have a creamier texture than nut milk because the oats absorb water much more readily than nuts do. So when it's time to blend, more of the food itself ends up passing through the nut cloth. This is what creates that creamy texture that we all love – all without needing to add any thickening agents.
Benefits of Drinking Oat Milk 
This variety of milk is considered a great choice for anyone who is allergic or intolerant to dairy or nuts. Additionally, it's great for those looking to add more fiber to their diet or to limit the number of saturated fats in their diet.
Here are some additional health benefits you can reap from this dairy-free milk alternative:
Great Source of B Vitamins

: Our blend is fortified with vitamins B12 and riboflavin (B2). B vitamins are an essential part of your health and are linked to countless health benefits.

Supports Healthy Cholesterol

: This milk is full of beta-glucans which is a soluble fiber that has been proven to provide heart health benefits. Beta-glucans bind to cholesterol in your body and reduce its absorption, thereby lowering blood cholesterol (particularly, the "bad" cholesterol).

Promotes Bone Strength and Health

: Naturally Brand's blend is fortified with calcium and vitamin D, both of which are proven to benefit your bones. 
Buy Oat Milk Today!
If you haven't tried this type of milk yet, what are you waiting for? With a smooth, creamy, and delicious taste and amazing health benefits, this milk is here to stay.
We love using it in place of traditional cow's milk on our cereal, in our coffee, or even right out of the glass! If you're ready to join the plant-based, dairy-free movement, buy oat milk from Naturally Brand today and see for yourself why this milk is quickly becoming a mainstay in our diets.
Try All Our Great Flavors!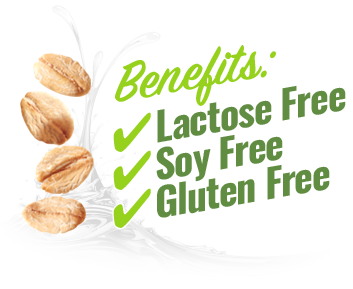 The Healthy Way to
Fuel Your Body