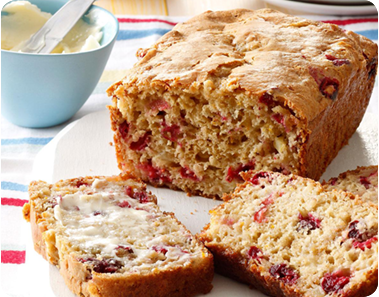 Ingredients:
3 Cups all-purpose flour
2 Portions egg substitute
1 Cup vegetable oil
1 tsp baking soda
2 tsp ground cinnamon
2 Cups white sugar
1 tbsp baking powder
1/2 Cup Naturally Almond Original Unsweetened
1/2 Cup dried cranberries
1/2 Cup dried apples
Directions:
Preheat the oven to 350°F.
Using a stand mixer or large bowl, combine the flour, egg substitute, oil, baking soda, cinnamon, sugar and baking powder. Mix well.
Add the almond milk and continue mixing until batter is blended.
Fold in the cranberries and apples.
Pour batter into a greased bundt pan. Spread the batter evenly.
Bake for 1 hour or until a toothpick comes out clean.