What Are The Benefits Of Almond Milk?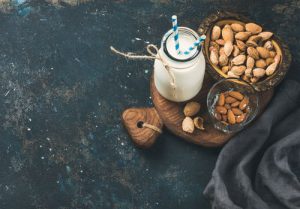 Whether you're vegan, dairy-sensitive, or just don't enjoy the taste of cow's milk, almond milk is a fantastic alternative. But is almond milk good for you? What are the benefits of almond milk?
At Naturally Brand, we're on a mission to raise awareness for plant-based milk by bringing you refreshing, tasty, nutrient-packed options that are derived straight from nature. Here are some of the biggest benefits of almond milk.
It Promotes a Healthy Weight
One cup of our almond milk contains just 70 calories. One cup of whole cow's milk contains 146 calories. While the calorie difference may feel insignificant, it adds up over time. As we all know, the more calories we consume, the more we have to fight to keep excess pounds from creeping on.
It Promotes Bone Strength and Health
You may find this hard to believe, but our almond milk contains 50% more calcium than cow's milk. Calcium works to keep your bones strong and healthy and fight off degenerative conditions like osteoporosis. It also helps to improve your immune function.